Monday November 20th, 2023 at 04:25 PM
Boca Raton, FL
21839 Palm Grass Dr, Boca Raton, FL was just sold for $665000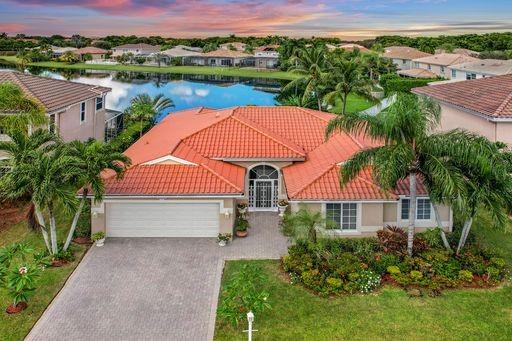 Welcome to Boca Winds Community
Boca Winds is a highly sought-after community located in the heart of Boca Raton, Florida. Known for its beautiful homes, lush landscaping, and family-friendly atmosphere, Boca Winds offers residents the perfect blend of luxury living and convenience. With a variety of amenities, top-rated schools, and proximity to major attractions, it's no wonder that Boca Winds is a popular choice for families and individuals looking to settle down in South Florida.
Location, Location, Location
Situated in the western part of Boca Raton, Boca Winds enjoys a prime location that offers easy access to everything the area has to offer. Nestled between Glades Road and Palmetto Park Road, Boca Winds residents can enjoy quick and convenient access to major highways, including Florida's Turnpike and I-95, making it a breeze to commute to work or explore the surrounding areas. Additionally, the community is just a short drive away from the pristine beaches of the Atlantic Ocean, world-class shopping centers, and a wide range of dining options.
Top Reasons to Buy a Home in Boca Winds
1. Beautiful Homes: Boca Winds boasts an array of stunning homes that are sure to impress even the most discerning buyers. From spacious single-family homes to stylish townhomes, there is a wide selection of properties to choose from, each with its unique charm and character.
2. Amenities Galore: Living in Boca Winds means enjoying access to an impressive array of amenities. The community features a clubhouse, two sparkling pools, tennis and basketball courts, and three playgrounds, providing ample opportunities for recreation and relaxation.
3. Excellent Schools: One of the top reasons families choose Boca Winds is its proximity to top-rated schools. The community is within walking distance to A+ schools, providing children with excellent educational opportunities.
4. Low HOA Fees: While offering a plethora of amenities, Boca Winds manages to keep its HOA fees relatively low compared to other communities in the area. This makes it an affordable choice for homeowners who want to enjoy the perks of a well-maintained community without breaking the bank.
5. Proximity to Parks and Recreation: Nature enthusiasts will love Boca Winds' close proximity to several regional parks. Residents can enjoy outdoor activities such as hiking, picnicking, and biking in the nearby parks, adding to the community's appeal.
6. Healthcare and Shopping: Boca Winds residents have easy access to major hospitals and medical facilities, ensuring peace of mind when it comes to healthcare needs. Additionally, the community is surrounded by shopping centers, offering a wide range of retail options, from popular brand stores to local boutiques.
Trends Realty: South Florida Real Estate Experts
When it comes to buying or selling a home in Boca Winds or any other South Florida community, it's imperative to work with a real estate agency that specializes in the local market. This is where Trends Realty comes in. With years of experience and a team of dedicated professionals, Trends Realty is your go-to agency for all your real estate needs.
Our agents are experts in the Boca Winds community, possessing in-depth knowledge of the local market trends, property values, and the buying and selling process. Whether you're a first-time homebuyer or a seasoned investor, our team can provide you with valuable guidance, negotiate the best deals, and ensure a smooth and successful transaction.
In conclusion, Boca Winds in Boca Raton, Florida, offers a fantastic opportunity for individuals and families looking to invest in a home in a highly desirable community. With its prime location, top-rated schools, excellent amenities, and affordable HOA fees, Boca Winds has something to offer for everyone. And with Trends Realty's expertise in South Florida real estate, your journey to finding your dream home in Boca Winds will be a seamless and rewarding experience. Don't miss out on the incredible lifestyle that Boca Winds has to offer!